Reach us today for a totally free no-obligation quote for all your home and commercial concrete restoration needs.
Concrete Repair Erie, Pennsylvania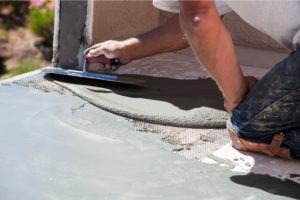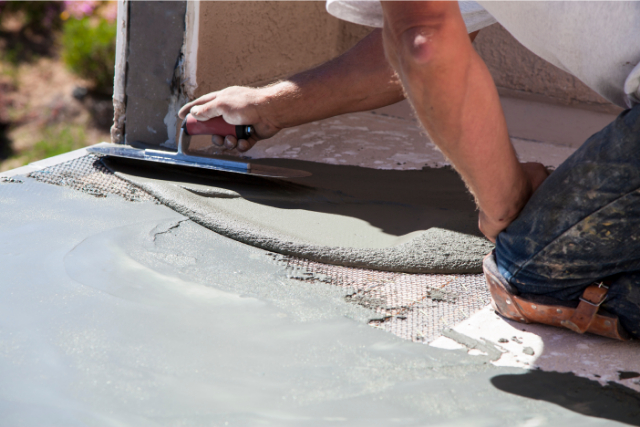 Are you looking for a concrete contractor in Erie, PA that you can trust to do a good job with repair and restoration work? Look no further than Lake Erie Concrete!
We are dedicated to providing our customers with reliable services, so you can rest assured knowing that your project will be completed to the highest standards and at budget-friendly pricing.
Our local team is made up of experienced professionals who have been working in the concrete industry for years. We use only the best materials and the latest techniques to ensure your job is done right. Our customer service is second to none, and we strive to make sure that each customer is satisfied with the results.
If you're looking for a reliable and experienced concrete repair contractor in Erie County then you've come to the right place. Contact us today for a free quote and to learn more about how we can help you with your concrete project!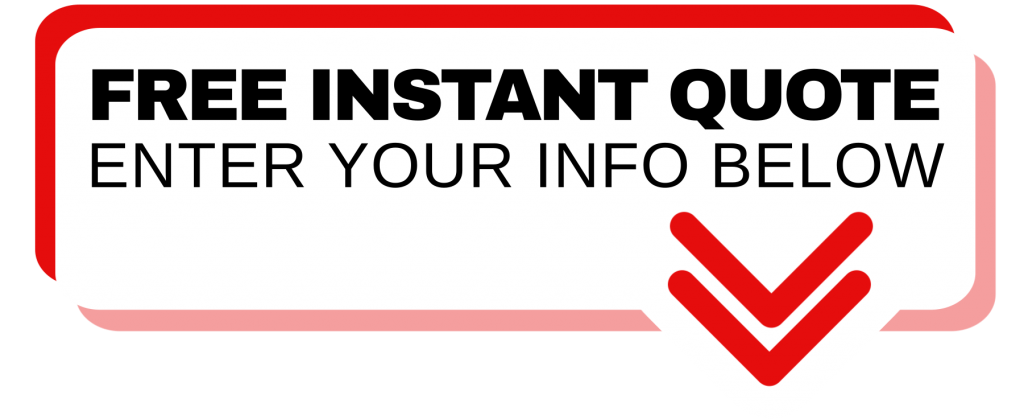 Best Erie Concrete Contractors For Foundations, Driveways, Patios, Flooring & More
Our concrete restoration offerings in Erie cover:
The Benefits of Professional Concrete Repair
When it comes to concrete repair, there's no room for amateur DIY projects. Whether you're dealing with a driveway, patio, foundation, or floor, the team at Lake Erie Concrete has the skills and experience to get the job done right. Concrete repair is an important part of maintaining the integrity and longevity of your property, and we're here to help.
The benefits of professional concrete repair are numerous. Here's why you should trust the experts at Lake Erie Concrete:
We provide high-quality workmanship and materials that last.
We're experienced in all types of concrete repair, from driveways to patios and more.
We're knowledgeable about the latest techniques and technologies.
We offer competitive prices and unbeatable customer service.
Our local Erie crew takes pride in our ability to provide outstanding concrete repair services to our clients throughout northwest Pennsylvania. When you trust us with your concrete repair project, you can rest assured that it will be done right the first time.
Get in touch today and let us show you why we're the best choice for all your concrete repair needs.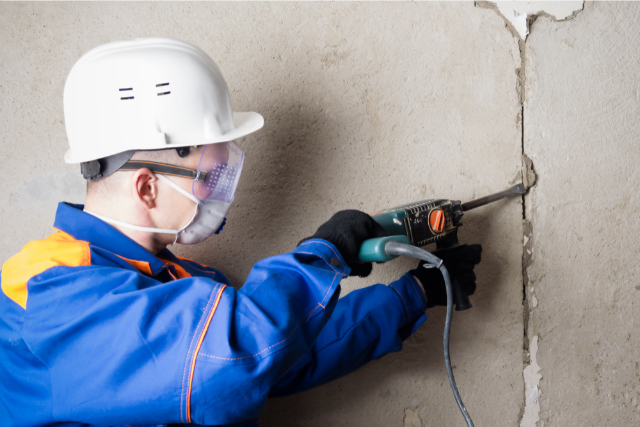 In case you're wondering, "Why Do You Need Concrete Repair?" Odds are you've experienced a crack in your floor previously.
Cracks in concrete floor surfaces present a tripping hazard for many people, including seniors.
Fortunately, concrete repair work isn't as difficult as it sounds. All it involves is the best service provider to resolve your necessities.
No matter if it's an unlevel surface a small fracture in your driveway or a deep-seated, dent in your sidewalk, you ought to get concrete repair work handled immediately.
Even in the event that it's just a minor problem now, it can end up being a much bigger project down the line..
For example, a broken driveway or sidewalk might be hazardous for old people or kids, and it can trigger serious injury.
Getting concrete repair work is important to your home's look and well-being..
An improperly maintained structure isn't just hazardous for inhabitants however likewise for commercial property managers. A little fracture in a sidewalk can make your structure look aged and strained..
Fortunately, small-sized cracks may be mitigated with a few basic procedures..
However for you to totally remove concrete damages, you should have a professional perform the work.
There are many reasons you might need to get your concrete repaired. Direct exposure to weather conditions and regular usage are natural ways for cement to age and deteriorate..
A concrete surface that has been exposed to continued weather conditions is prone to decay..
Corrosion and Other Factors:.
Corrosion, for instance, can take place when metal is embedded in it and starts to rust..
This causes concrete to fail. It can likewise be harmed by impact, which can trigger a substantial gap or perhaps a large fracture.
Depending on the dimension and area, the effect can trigger small or severe harm to the surface area.
The results of the impact may leave a lingering issue, rendering it even more susceptible to further damage.
A broken concrete spot will not match the original color tone of your concrete, so it's crucial to care for it right after you see it.
A broken concrete surface area will not look the like it did when it was brand-new.
This will require a complete revamp of the damaged area. The exact same goes for broken concrete.
Fortunately, it's a lot easier to fix small problems than to change a whole area.
In spite of its durability, concrete might need to undergo repair work. In the absolute most severe circumstances, a concrete floor surface might require a total upgrade.
In this case, the best service would be to merely have it repaired, and stay clear of the cost and hassle of eliminating the concrete.
Nevertheless, some types of damage are too substantial to fix with a simple patch.
In these instances, it's essential to have our professional specialists assess the area's structural integrity and efficiency.
For the most part, concrete repair work is less expensive than alternate services.
In the case that you delay repairs, you'll end up having to change a structure and the cost will be considerably higher.
Aside from that, replacing a structure is far more tumultuous and taxing, which is why you ought to have it repaired quicker instead of later on.
Just as long as you do not wait until the damage has triggered more trouble, it's most ideal to make concrete repairs.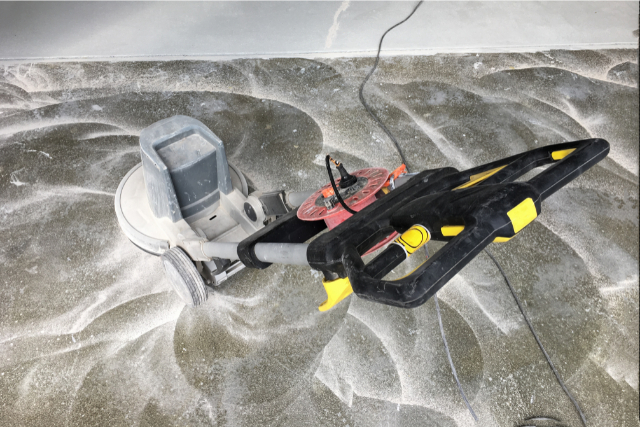 Concrete Resurfacing & Refinishing
What are the benefits of concrete resurfacing and refinishing?
While concrete resurfacing certainly requires some time and effort, the benefits far outweigh the downside..
Concrete resurfacing decreases your costs by as much as fifty%!
There are many benefits to concrete resurfacing for wall surfaces driveways, sidewalks, basements, garage and commercial floors, pool decks, patios and other areas. The most significant benefit is that it increases resiliency to potential deterioration.
Concrete resiliency is how well a material or surface area stands up to what it undergoes overtime.
To put it simply, if your home is continuously wet from rain then your basement walls will certainly be harmed over time.
Supposing that you have an aging house, and you desire the exterior to look nice and brand-new, concrete resurfacing could be just the service you were looking for.
With concrete resurfacing, you not just save money and time, but you boost resiliency to potential depreciation.
In the case that your existing concrete surface areas are starting to break, or if they're starting to discolor, now is the moment to administer some brand-new sealing and repair work.
You can simply fill up holes or depressions in your existing floor with concrete sealer before finishing the task with brand-new cement and sealing treatments.
This will increase the lifespan of your floor by preventing moisture from seeping beneath and causing problems to your brand-new floor.
The majority of concrete surface areas experience at the very least a little bit of all-natural aging to them.
As soon as you seal them up and fix all existing cracks and depressions, you'll end up with a job that appears new and which will resist damage over the longer term.
If you have a recently poured concrete surface area and you discover some pitting, grinding, or dulling, chances are that it's likely going to require some additional service for the initial year.
Fortunately is that because concrete surface areas need a little bit of time to absorb their brand-new color scheme, they're really easier to maintain than other products such as stone.
Stone may need to be sealed very well so as to stop staining from taking place, however concrete surface areas do not need to be sealed as deeply.
Skilled Concrete Contractors:
A good professional concrete resurfacing specialist can ensure that a new surface area is sealed in a manner that will prevent future staining and will likewise ensure that the surface area is clean and sleek.
Furthermore concrete surface areas require little upkeep in the initial few years. Because they assume their color so quickly, this product is extremely resistant to the infiltration of the majority of chemical substances discovered in the house.
Salt, acids, and other cleanup products will not damage freshly set up concrete surface areas.
Since concrete resurfacing is done at an increased depth than many other decorative concrete techniques, you'll end up with a stunning brand-new surface area that will stand the trial of time.
In the event that you do pick to have this done expertly, you'll discover that you'll invest less in the long run. These processes generally take three to 4 days to finish.
There are no weather hold-ups or extended building times involved with having a new surface area set up, so the homeowner doesn't need to stress over making adjustments mid-construction.
As you can easily see, there are many reasons house owners ought to consider having their existing concrete surface areas resurfaced.
By sealing the surface area and staining it appropriately, you'll discover that you have developed a surface area that will stand the trial of time.
This kind of upkeep will save you cash by getting rid of the need to patch cracks or apply another coating.
Our Erie County group of extremely competent concrete repair work specialists will provide you with a totally free no-obligation estimate!
Some Of Our Erie Concrete Repair Projects
Concrete leveling services involve the process of raising and leveling sunken or uneven concrete surfaces such as patios, driveways, and sidewalks. One way our team achieves this is by injecting a specialized material under the affected area to lift it back to its original position.
One of the main advantages of concrete leveling is that it can save you money compared to completely replacing the damaged parts. It is also a quicker process than tearing out and replacing the affected area, which can cause disruption and inconvenience to your daily routine.
Another benefit of concrete leveling is that it can improve the appearance and safety of your property. Uneven concrete surfaces can be a tripping hazard and can also lead to water pooling, which can cause further issues over time. By leveling your concrete surfaces, you can prevent these issues and create a more aesthetically pleasing environment.
You might need concrete leveling services for your property if you notice any of the following signs:
Sinking or settling concrete slabs
Cracking or buckling concrete
Uneven surfaces, or water pooling on your concrete surfaces.
These issues can be caused by a variety of factors, including soil erosion, poor drainage, and changes in temperature.
Danger of damaged concrete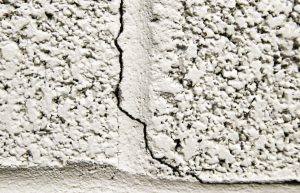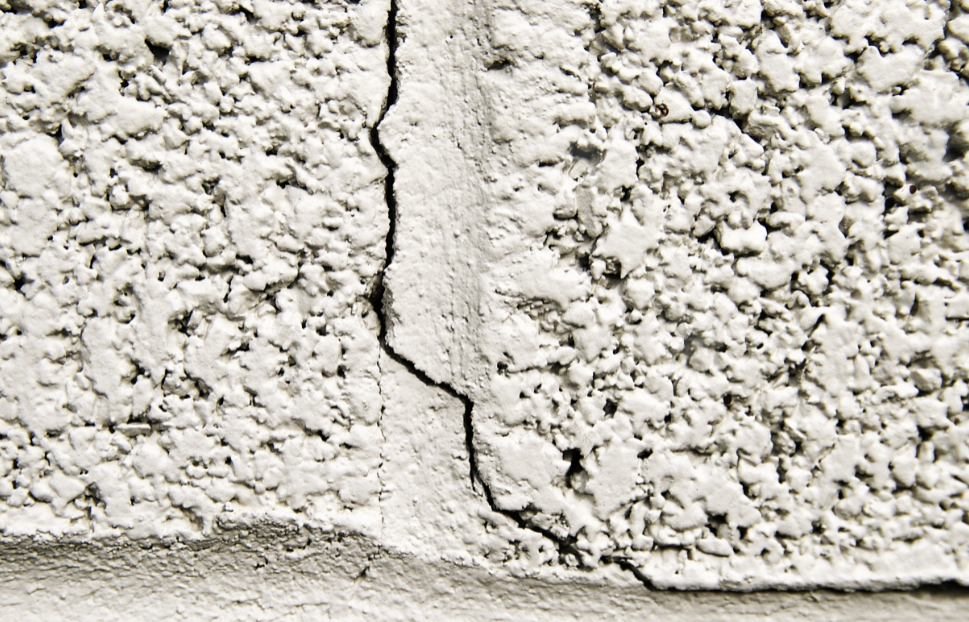 It's important to be aware of the dangers of damaged concrete. Faulty cement can be unsightly and weaken the integrity of a structure, but it can also be harmful in other ways.
As concrete continues to degrade, it becomes porous and can become an ideal place for mold and mildew to grow. This can be a huge health hazard, as spores and other toxins can be released into the air.
Another issue with damaged concrete is that it can become a tripping hazard. As the material deteriorates, it becomes uneven and can cause someone to trip and fall, leading to serious injury. It's important to inspect surfaces regularly, even if it doesn't appear to be damaged, in order to prevent any potential accidents.
Finally, damaged concrete can lead to structural instability. If the concrete has become weak and brittle, it can no longer support the weight of a structure, leading to potential collapse. This can be extremely dangerous, as it can affect the safety of those who are inside or close to the structure.
To prevent this, it's important to repair any damage as soon as it's noticed.
Frequently Asked Questions
What kind of concrete repair do you offer?
We offer a wide range of concrete repair services, such as repairing driveways, patios, foundations, floors, and more.
Are you licensed and insured?
Yes, we are fully licensed and insured.
How experienced are your contractors?
Our local concrete contractors are experienced and highly skilled.
What's your pricing like?
We strive to offer budget-friendly pricing without sacrificing on quality.
Are your staff friendly?
Absolutely! Our customer service is friendly and helpful.
How do I get a free estimate?
Simply call us at 814-737-0486 to schedule an assessment.
Lake Erie Concrete covers all of Erie, Pennsylvania and surrounding areas, including: Dock Junction, Chestnut Hill, Highland Park, Lawrence Park, Wesleyville, Westminster, Northwest Harborcreek, Brookside, Lakewood, Harborcreek and all of Erie County.